111 Industry Experts give their Best IT Career Advice
The Best IT Career Advice from 111 Industry Gurus
Fellow IT Guru, Neil Anderson of FlackBox.com, contacted me near the end of 2016 to talk about IT Career Advancement. Neil was working on a project that would end up being a podcast first, and then an amazing blog post of career advice from IT experts from around the globe. Neil told me that he really wanted to give the listeners something extra to go with the podcast, and let me tell you, he really came through on the extras!
At the time of our conversation, I had no idea of the amount of crazy talented peers Neil had been collecting advice from. When I saw the blog post come out I was seriously blown away! I was one over 100 IT Professionals to have made the list of "Best Career Advice"… Wait, What?!? Me, along side some of the smartest IT Experts that I look to for advice or trending topics? Yeah, it was a great feeling to be able to contribute along side these amazing men and woman in my industry. I thank you Neil for the chance to help out on this extraordinary article. Please jump into the post below and join the conversation!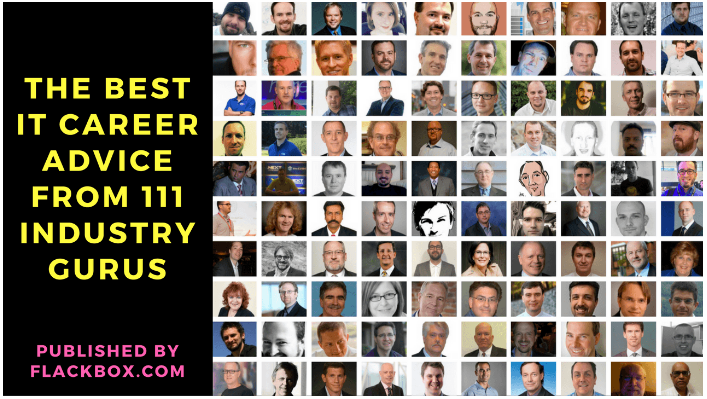 "What's the best piece of advice you could give to someone looking to start an IT career in 2017?"
"The best advice I could give to anyone looking to start an IT career in 2017 is to be educated. What I mean is, find that part of IT that is interesting to you and learn about it. If that's reading, taking a class (online/offline), joining an IT Community (Spiceworks, VMware Technology Network, Meetups, etc.) and make friends!
Also be aware that IT is an ever changing landscape that you must try to stay on top of.
Lastly, try something that is outside of your comfort zone. If you are awesome at Networking, go try Server tech. If you are awesome at Server tech, go try to learn Networking or Storage tech. Be well versed in IT." — Nigel Hickey