Another SpiceWorld is in the books!
SpiceWorld Austin 2014 shaped up to be an awesome event that exceeded my expectations this year. This was my 3rd SpiceWorld conference and definitely one of the best in my opinion.
The 1st year I attended in 2012 the event was still being held at the AT&T Conference Center at the University of Texas which was about to bust at the seams from over crowding. Last year the event was moved to the Austin Convention Center, not too far away, but a much better choice for breathing room. This year's Spice-tivities followed suit once again taking place at the Convention Center aiming to please Bacon craving IT Pros from around the world.
Keynotes should be more like this
Spiceworks CEO, Scott Abel, delivered his normal Keynote informing us all about the amazing things Spiceworks has been up to over the last year, including a new App Store, Network Monitor & even hiring about 100 more employees this year!
That's all fine & dandy but Scott only delivers his yearly message immediately after a Hollywood type video production is shown to the crowd, featuring cast and crew members that are actual Spiceworks employees. How cool is that?! Pretty damn cool I say, and each year it is super entertaining. This year's flick revolved around an IT Pro taken back in time circa the 90s to find a floppy drive on his journey to help an helpless salesman and his lost presentation files. Pure nerdy awesomeness! Every year the opening movie is just Epic.

Get it on tha floor!
This year the main show moved from just being in the halls on small table 'booths' to the convention centers main room for many of the larger sponsors. Other sponsors still kept the halls full (with plenty of moving room) with product talk, games & giveaways.
The main show floor was starting to look like the larger Tech Vendor events with huge booths, demos & that wow factor. Spiceworks centered themselves in the middle of the venue floor with their Spiceworks Hub. Complete with multiple displays running Spiceworks software to demo and watch. The even had their Spicy Swag for sale along with some Free bling bling for your conference badges. A really cool touch.
Media at Large
The Spiceworks Marketing team also stepped up their game complete with a comfy Press Room for those Bloggers, Podcasters, and Journalists to get some quiet time to chat, interview, and write away from the show floor. I spotted some big names in that space. The likes of, Chris Wahl, Matt Simmons, John Troyer, Tom Limoncelli, to name a few. To me, it seemed like others from outside the normal "circle of spice", wanted to find out what this SpiceWorld was all about. I am pretty confident in saying, they enjoyed what they found! Very cool to see them at this smaller conference.
I say whip it, Whip it good
This years SpiceWorld party was an 80s themed one that honesty was one of the best I have attended. The Austin Music Hall was an 80s explosion complete with Arcade classics like, Pac Man, Tron, Space Invaders, Pinball & Skee-ball!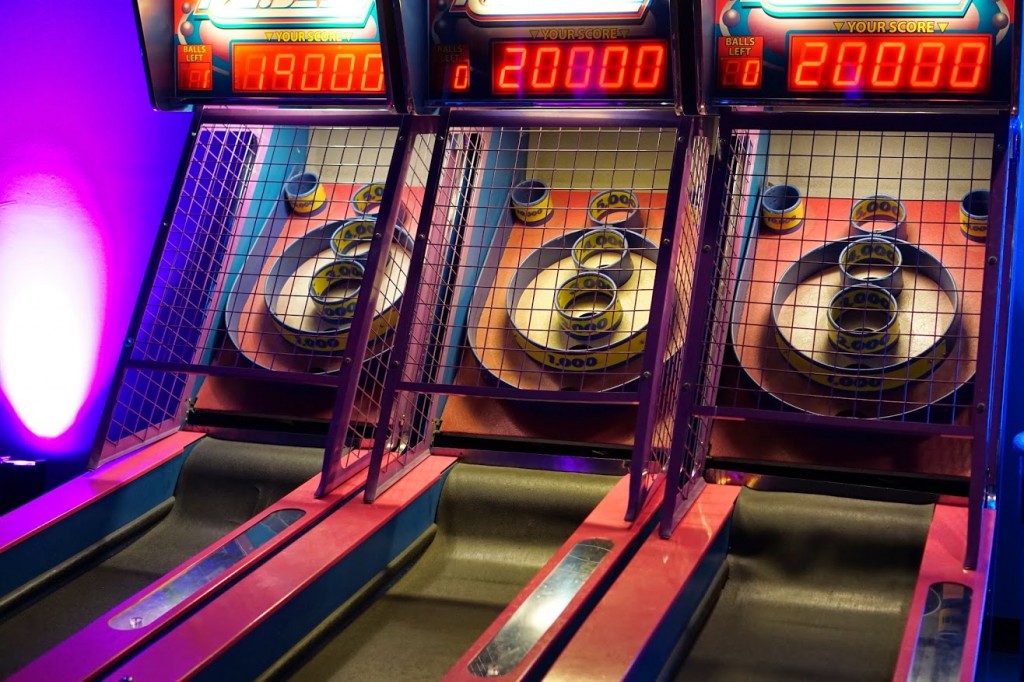 Drink specials and food were also provided along with a candy 'bar' outfitted with Pop Rocks, Nerds, Sweet Tarts, Runts, Pixie Sticks, and gumballs. Wow, that was pretty sweet (see what I did there?). The venue would not have been complete without a legit 80s cover band. The Spazmatics took us back in time with their nerdy clothes, voices and kick ass music! I wish I could have them as my soundtrack all week.
Pure awesomeness.
I personally really loved this years event for a few reasons. First off it was better in my opinion than my last 2 visits. I think because the 1st year I was a loner and only knew 1 or 2 people prior to arriving and I didn't really branch out much. I skipped the pre & after parties that year. WOW, mistake!
Then last year I became more involved with Spiceworks, made many friends within the company and attended other events in the year with Spiceworks. They had me DJ at SpiceWorld 2013 (yes, I used to DJ and still do on the down-low for the right $$) and help out with other parts of the show which helped tremendously in getting to know more SpiceHeads & SpiceWorkers.

2014 took the cake for me though. The event grew and became greater. I took the time to hang out with peers, bloggers, influencers, and chat. Heck I was even invited to some damn good BBQ lunch by my new #vBBQ buddy, Scott Hanson and a crew of other awesome folks (Matt Brender, Amy Lewis, John Troyer, Brian Knudston, Thomas Bryant, Ashley McNamara, Ed Saipetch, Jeff Snover, Kong Yang, Dennis Smith, Lani Dame, and Sarah Vela). It was super fun and a great time to hang out with these amazing people.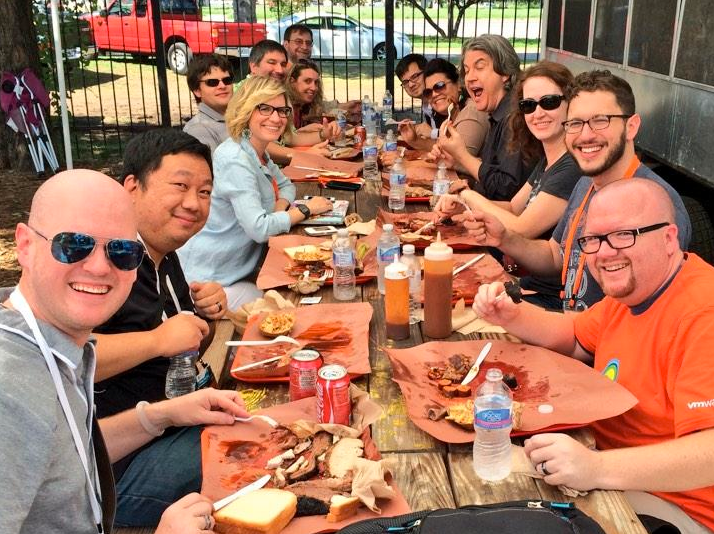 This year really has shown me how awesome Community can be. I learned it within Spiceworks, was shown how large it can be at this years VMworld, and reminded again this week at SpiceWorld Austin 2014. Thanks to everyone at Spiceworks for making this event rock & thanks to everyone in the communities that said "Hi" or "I saw your vBrownBag session at VMworld", that means the world. Thanks.