Community Made Me
Becoming part of the virtualization community in 2012 was definitely one of the best decisions I've made for my career over the last decade. Being part of this community has helped me not only grow as a professional but as a friend and contributor as well. I've had the opportunity to travel around the country and meet other like-minded individuals at IT conferences, meet ups, VMUGs, and even vBeers. It has been nothing short of amazing for me.
About a year or two ago I was introduced to Brad Christian of the Dallas VMUG by James and Emad. Little did I know at the time that Brad would play a key role in the next level of my career advancement. You see, during the last half of 2015 I was approached by 5 different firms that were interested in having me on their team. I wasn't even looking to move but these offers began to sound exciting. This started me exploring the idea of moving out of the customer space and into the partner arena. During this journey I crossed paths with many friends and acquaintances from around the industry during this exploration. Well that journey has come to an end.
Up Next!
Get to the point Nigel! OK, OK, I will. I'm happy to announce the next chapter in my career. I will be joining Sigma Solutions as a Consulting Engineer in February. It's a funny story about how this position came to me (maybe over a beer in Vegas I can tell ya). I definitely received help from John Nicholson, Emad Younis, and of course Brad as he worked for Sigma right up until me taking the roll…Thanks for bailing on me Brad! HAHA. I kid, I kid.
Stay with me over the next few weeks for updates as I transition into my new role at Sigma!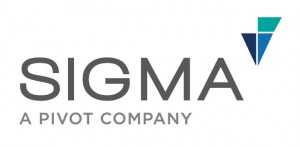 Thank You
I need to start this list off the correct way this time. I always tend to leave my family to last for the Thank You's.
Well, 1st I have to thank my wife Heather. Without her undying support for my career & crazy ideas, I would get nowhere quick. My kids are the best also. They get the kudos for letting Dad stare at the screen in his office while he studies or plans up his next moves with little to no interruptions (well most of the time!). Of course my VMUG boys, Jason Harrison, Steve Galbincea, and even thought they have moved on James Bowling & Emad Younis have helped in so many ways too. Next up is Ritesh Kapadia & John Nicholson for their friendship and guidance when trying to find my way.
Thank you to all of my Twitter family/friends/tech nerds! You all effn rule!! And a huge Thank You to everyone who has believed in me at National Specialty Alloys, especially my bosses Harold Vance & Eileen Casiraghi. I have never had a pair of great bosses and mentors quite like them before. I will miss them and the great friends I have made here.
---