vDM30in30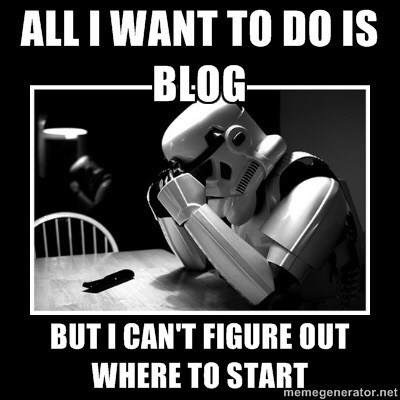 vDM30in30 is the challenge set forth by Eric (@Discoposse) & Melissa (@vMiss33) to write 1 blog post per day for 30 days. Last year I told myself that I really should be doing this as it was my first year and a half of blogging and I was still finding it hard to write. Let's face it, most IT folks are not the best writers, even via emails.
So to hold myself to last years promise, I have committed to the vDM30in30 Blog Challenge. I hope to provide some decent content around all things IT (well maybe) whether that is Virtualization, Hardware, Tips & Tricks, How To's, or maybe just about NHL Hockey or my love for Coffee. All topics dear to my heart as well as anything that strikes my fancy for that day.
I understand that some folks out there feel that the vDM30in30 challenge can create a mass of not-so-great content due to the fact those involved will be churning out posts quite quickly. I have to say that I see your point and I respect your stand on the subject. I feel this way…if you get to help just 1 person with one of these 30 posts you're creating, then you win, you have given back to your community in great fashion. Plain and simple.
No this is not about winning one bit, it's about helping others and helping ourselves. Many crave technical content inside and outside of our communities and we (bloggers) crave the need to become better writers. I feel that both of these taking points will be tackled over the next 30 days. Stay tuned!
Don't forget to follow along on Twitter with the hashtag #vDM30in30.