vExpert Spotlight: Christian Parker
Christian Parker
Today's vExpert Spotlight interview is with Christian Parker. Christian is a Senior VMware Consultant from across the pond in Ireland! I am happy to have him join us today and tell his story.
So stop what you are doing and tell your boss you can't make that stand-up scrum meeting & hangout with us instead! If he doesn't understand, tell him to call me up so I can bring him up to speed. 🙂
The Interview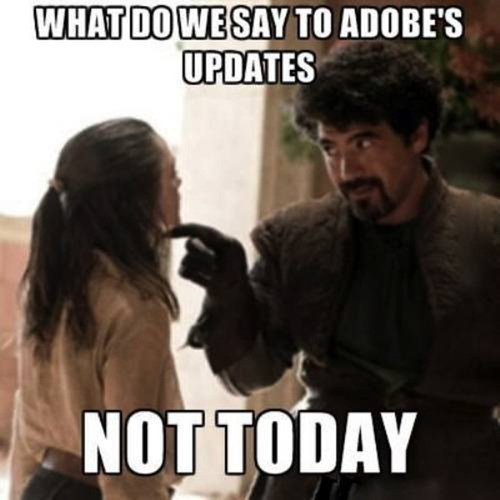 2016 is the Year of…


The Hyperconvergence Wars

Game of Thrones or Walking Dead?


Game of Thrones

Favorite Adult Beverage?

Lager

How many years have you been a vExpert?

2 years

What was your 1st IT gig?

I had just been made redundant from a job in educational marketing, so I took some time off from work. Sadly, money started to run out so I went to a high street recruitment agency to get a temp job while I looked to see what I was going to do next. I was sent for an interview but the recruiter thought that an 'IT administrator' was an office administrator working for an IT company!

As you can imagine, it was a very strange interview with both of us talking about something completely different. We soon both worked out what had happened and mocked the recruiter. I found out the job was for a deployment engineer doing desktop refresh projects as a sub-contractor of Dell. Basically, putting a corporate image onto new Dell desktops/laptops, migrating user date and swapping out the hardware. The interviewer, said if I last the week, I have the job! I jumped at the chance to change career and from government secure areas to quarry sites all across the UK, I never looked back…. I'd found what my career should be.

What is your current job title and role?

I'm a senior consultant for an Irish based computer solutions company. My focus is on the VMware product stack and virtualisation in general.

As a VMware Cloud Solutions Architect, I work daily on delivering the next generation cloud and data centre solutions. Projects have involved the management of VMware's largest private cloud in Europe and virtual infrastructure upgrades across multiple continents.

What VMware product is your least favorite to work with?


SRM! I have a love/hate relationship with SRM. The product itself is great and is something I can recommend to any customer. Its a product that gives customers that piece of mind that if their building blows up, their IT will keep on going (Just somewhere else)!

But as the person deploying it, it never seems to go smoothly. I know lots of people will say they never had deployment issues with SRM, but I seem to have an ability to find every 'undocumented feature'.

What advice would you give to others involved in the VMware community who are looking at becoming a vExpert?

Just do it! Everyone is busy, everyone doesn't have enough time; but I will guarantee that you will get more out of it than you put in. Find a way that suits you to connect to the community… Blog, tweet, podcast, talk at a VMUG, talk at a vBrownbag, answer questions on VMTN or just carry the VMware torch within your company. When you have found the way, you'll soon find that you can find the time and it's worth it!

What other IT Communities are you involved with or frequent?

There are other communities?

What certifications do you currently hold (if any)?

VCP6-DCV, VCP6-NV, VCP5-Cloud, MCSE, CCNA, CLA, DCSE

Do you currently have a Home Lab environment?

I have a custom built server in a PC case with a Cisco SG200 switch and Netgear ReadyNAS attached on the back. After inheriting a number of Dell and HP blade servers and Cisco Catalyst switches over the years; my aim after that, was to have something that run 24/7 in my home with my wife not divorcing me and my kids wanting to leave home because of the noise.

I have recently been using using Ravello Systems cloud platform to have a nested virtual lab (Based on Autolab). I can see that this will become the main base of my lab in the future.

What's your go to song or music genre when work stress becomes too much?

My music taste is eclectic at best. Sometime only AC/DC will do, other times classical music. I have three kids, so I have a guilty secret of some of their pop music but I'm not saying which. The best stress busting music is anything you can play loud…. very very loud.

Tell us something about yourself that the community may not already know.

I am a qualified ambulance officer.

Do you have a blog that you would like to share?

Let us know how to contact you via social media.

Twitter:@crispyire

Linkedin: https://ie.linkedin.com/in/crispyire
Thank you very much Christian for being a part of the vExpert Spotlight series in 2016. I appreciate you & this community for supporting this platform!
Please be sure hit up Christian on Twitter and in the VMware community.
Interested in participating in the 2016 vExpertSpotlight?
The 2016 #vExpertSpotlight series is ramping up! Sign up here: https://t.co/l51PYY3gyY #vExpert #vExperts #Undiscovered #Talent @vExpert

— Nigel Hickey (@vCenterNerd) February 26, 2016
---
Lookup and browse the current 2016 vExperts in the vExpert Online Directory
Learn more about VMware's vExpert Program: https://communities.vmware.com/community/vmtn/vexpert
Please do not forget to SHARE, TWEET, REPEAT!