vExpert Spotlight: David Hewett
David Hewett
Today's vExpert Spotlight interview is with David Hewett.
David is an IT Director hailing from western Pennsylvania where he enjoys VMUGs, home labs, VCSA, and beer! Hang out with us as we learn more about David!
The Interview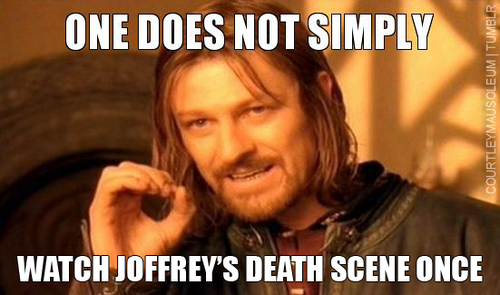 2016 is the Year of…


Shitty Marketing Buzz Words

Game of Thrones or Walking Dead?


Game of Thrones

Favorite Adult Beverage?

Guinness

How many years have you been a vExpert?

3 years

What was your 1st IT gig?

Helpdesk support at a one-man IT company. I got fired when I refused to lie to the customers. That's where I got to learn a little about Netware and networking.

What is your current job title and role?

Director of Infrastructure Services. I lead a team of 5 full stack engineers supporting ~1,000 VMs and all of the supporting systems. My primary role is design and architecture with a sampling of firewalls and virtualization.

What VMware product is your least favorite to work with?


Windows vCenter Server! VCSA is so much better, but I've got a bit of a Linux bias.

What advice would you give to others involved in the VMware community who are looking at becoming a vExpert?

Find an area where you can help out, even if it is something simple at a local VMUG meeting. Not everything needs to be in the public spotlight.

What other IT Communities are you involved with or frequent?

Only VMUG… Just not enough time in the day so I picked working with the Western PA VMUG as my primary community involvement.

What certifications do you currently hold (if any)?

VCP5-DCV, VCAP5-DCD, VCAP5-DCA

Do you currently have a Home Lab environment?

Yes, a single Atom C2750-based system with 32GB of RAM and 1TB SSD. For more complicated setups, I have access to additional systems at the day job. My primary use is understanding workflows as they relate to new technologies.

What's your go to song or music genre when work stress becomes too much?

I just around to a lot of different genres. Lately, Skillet is my go to band.

Tell us something about yourself that the community may not already know.

I really enjoy long range rifle shooting. It is an amazing feeling being able to hit a target over a mile away. My next adventure will be to shoot in some Precision Rifle Series (PRS) competitions.

Do you have a blog that you would like to share?

Let us know how to contact you via social media.

Twitter: @davidahewett
Thank You David! Thank you for being a part of the vExpert Spotlight series in 2016. I appreciate you & this community for supporting this platform!
Please be sure hit up David on Twitter and in the VMware community.
Interested in participating in the 2016 vExpertSpotlight?
The 2016 #vExpertSpotlight series is ramping up! Sign up here: https://t.co/l51PYY3gyY #vExpert #vExperts #Undiscovered #Talent @vExpert

— Nigel Hickey (@vCenterNerd) February 26, 2016
---
Lookup and browse the current 2016 vExperts in the vExpert Online Directory
Learn more about VMware's vExpert Program: https://communities.vmware.com/community/vmtn/vexpert
Please do not forget to SHARE, TWEET, REPEAT!