vExpert Spotlight: Jonathan Frappier
Jonathan Frappier
Today's vExpert Spotlight interview is with Jonathan Frappier. I met Jonathan for the 1st time at VMworld 2014 but we had been Twitter-chatting for a few months prior to that. He is a very smart guy who is super friendly and always willing to help out if he can. Working for a large vendor, Blogging, and making magical things happen for the #vBrownbag crew keeps this guy on the move. Recently I was able to stop Jonathan for a short conversation to learn more. This is the outcome of that chat…
The Interview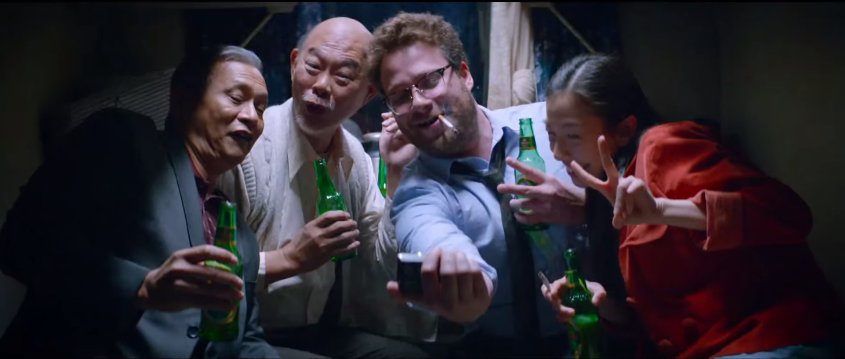 Star Wars or Star Trek?

Star Wars

What was your 1st IT gig?

My first formal IT gig was doing desktop support. Thankfully I was in a medium-ish sized company so I was able to work closely with the network admin who was an amazing mentor for me (thank you Bob). Even though I was desktop support, I quickly got involved with server related projects; in fact my first formal IT project was migrating several hundred users from Windows 95/98 to Windows 2000 and upgrading our NT4 domain to Windows 2000 (though that didn't exactly go as planned!)

What is your current job title and role?

Senior Technical Consultant, Education Services at EMC. I am part of a team responsible for training for our hybrid cloud solution based on VMware vRealize Automation and EMC ViPR

How many years have you been a vExpert?

Three years.

What advice would you give to others involved in the VMware community who are looking at becoming a vExpert?

Stop for a moment and consider the resources you use on a daily basis for your job. Its likely there are blogs, podcasts, or talks you've heard at VMUGs that have helped you throughout your career. Now, consider giving back in that same way; write a blog, present on a podcast such as the #vBrownBag, or give a talk at your local VMUG. You've now contributed to the community in a meaningful way, the vendor accolades such as #vExpert will happen because you've contributed and helped others. It's not just so you can get a title to put on your LinkedIn profile.

Do you currently have a Home Lab environment?

My home lab is an 8-core, 32GB RAM desktop running 2x 3-virtual ESXi host clusters; one for 5.5 and one for 6.0 in addition to vRealize Automation.

How do you use VMware products or services in your daily work life?

We use them to manage our production environment which delivers training to both our internal and external customers. Training is also based on VMware products, so not only do we use them, we teach them.

What certifications do you currently hold (if any)?

VCAP5-DCD, VCP5-DCV, EMCCAe, EMCCE

Tell us something about yourself that the community may not already know.

I was originally enrolled in culinary arts in college, not computer science.

What's your go to song or music genre when work stress becomes too much?

I am all over the place on music; a quick glance at my Prime playlist…Linkin Park, Plain White T's, Candlebox, Rick Springfield, The Ataris, Brad Paisley (yes country), Digital Underground, Will Smith (SUMMERTIME!) and Kenny Chesney…so yea no genre unless you count totally random as a genre!

Do you have a blog that you would like to share?

Let us know how to contact you via social media.

Twitter: @jfrappier

Google Plus: +jonathanfrappier (what's Google Plus??)

LinkedIn: /in/jonathanfrappier
Well done and Thanks Jonathan for an awesome interview! Do not forget to hit up Jonathan on Twitter & LinkedIn as well as in the VMware Community or his personal blog. If you are planning on being in San Fran for VMworld this August be sure to find him and say hello, I bet you will find him in the Hang Space if you take a close look.
Stay tuned for more vExpert goodness!
Please do not forget to SHARE, TWEET, REPEAT!