vExpert Spotlight: Steve Wood
Steve Wood
Today's vExpert Spotlight interview is with Steve Wood. Steve is a Sr. Consultant with VMware's PSO team based in the UK. Steve joins us today for the FIRST #vExpertSpotlight of 2016!!
Hang out with us as I dig up some interesting details on Steve and his experiences.
The Interview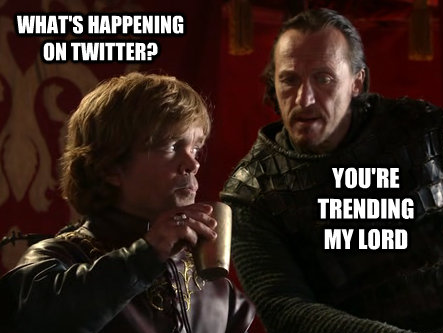 2016 is the Year of…


The Hyperconvergence Wars

Game of Thrones or Walking Dead?


Game of Thrones

Favorite Adult Beverage?

A nice Rioja

How many years have you been a vExpert?

2 years

What was your 1st IT gig?

I was working in a high school for an IT company providing onsite support. I think most people who have been in IT long enough will cringe when hearing support and school in the same sentence.

Being a school in the North East of England it didn't have the world biggest IT budget so as you can imagine I was quite busy fire fighting Windows 95 most of the time there. I did however learn allot from that role and just recently met up with my old boss who was oddly enough coming along to see a presentation I was doing which was a bit of a surprise.

What is your current job title and role?

I currently work for VMware in their PSO team as a Senior Consultant. I focus on the SDDC stack across NEMEA and work mostly with NSX and vSphere, with a little bit of SRM and EUC thrown in too.

What VMware product is your least favorite to work with?


vRO is my least favorite, I have cobbled together a few workflows in the past however I need to find some time to get my head around it. It's a very powerful product and as we all know automation is getting more important and common in the workplace, so it's a product to keep on your radar for sure.

What advice would you give to others involved in the VMware community who are looking at becoming a vExpert?

When I mention the vExpert program the first question people generally ask is "oh so you must blog?".
And yes I do now but I didn't when I first got the title. You don't have to be the best blogger in the world or have the most followers on Twitter to get the title it's about so much more then that (Which some people seem to forget). You just have to have a passion for sharing knowledge and helping others. That could be in the form of speaking at VMUGs or mentoring someone who wants to speak at a VMUG but doesn't quite have the confidence or the public speaking skills. It doesn't have to be purely social media related.

What other IT Communities are you involved with or frequent?

I tend not to bite off more than I can chew so between work, home life and the vExpert program I don't have allot of time for anything else at the moment.

What certifications do you currently hold (if any)?

I hold two VCP6's currently NV & DCV I am waiting on the results of a VCAP6 beta which I sat recently.

Do you currently have a Home Lab environment?

I do and it is a mix of HP and Dell servers housed in a 42u cab in my garage. As you may imagine it's very noisy and hot so I only tend to run what I need at the time.
I have 3 Dell 2950's (which are very power hungry) and 4 HP DL360's, each with 32GB of RAM. storage wise I have a Synology and a Qnap with a mix of SSDs and SATA disks.

What's your go to song or music genre when work stress becomes too much?

I would normally pick something chilled on Spotify, that would normally do the trick.

Tell us something about yourself that the community may not already know.

I used to skydive professionally which involved taking video and stills of other people skydiving which was pretty cool.

Do you have a blog that you would like to share?

Let us know how to contact you via social media.

Twitter:@surfing_clouds
Great stuff Steve! Thank you very much for being a part of the vExpert Spotlight series, and the 1st to help kick it off in 2016. I appreciate you & this community for supporting this platform!
Please be sure hit up Steve on Twitter and in the VMware community.
Interested in participating in the 2016 vExpertSpotlight?
The 2016 #vExpertSpotlight series is ramping up! Sign up here: https://t.co/l51PYY3gyY #vExpert #vExperts #Undiscovered #Talent @vExpert

— Nigel Hickey (@vCenterNerd) February 26, 2016
---
Lookup and browse the current 2016 vExperts in the vExpert Online Directory
Learn more about VMware's vExpert Program: https://communities.vmware.com/community/vmtn/vexpert
Please do not forget to SHARE, TWEET, REPEAT!