VMware Horizon 6 Unveiled Today
VMware Horizon 6 Unveiled Today!
Today VMware has unveiled its newest version of what most of us know as VMware View or VMware Horizon View & the Horizon Suite. Horizon 6 has over 150 new features to enhance the end user experience as well as making the IT admin's life much much easier with provisioning virtual desktops and now, published applications.
Published apps will allow end users to have just apps vs a desktop and apps. This will let users access applications like MS Office on their iPad, Android, Mac, etc without having an actual Windows Desktop that runs that app. Users will also be able to "self-service" install their apps in the same way you would access the iTunes Store or Google's app store. Quite amazing!
Sneak Peak Look: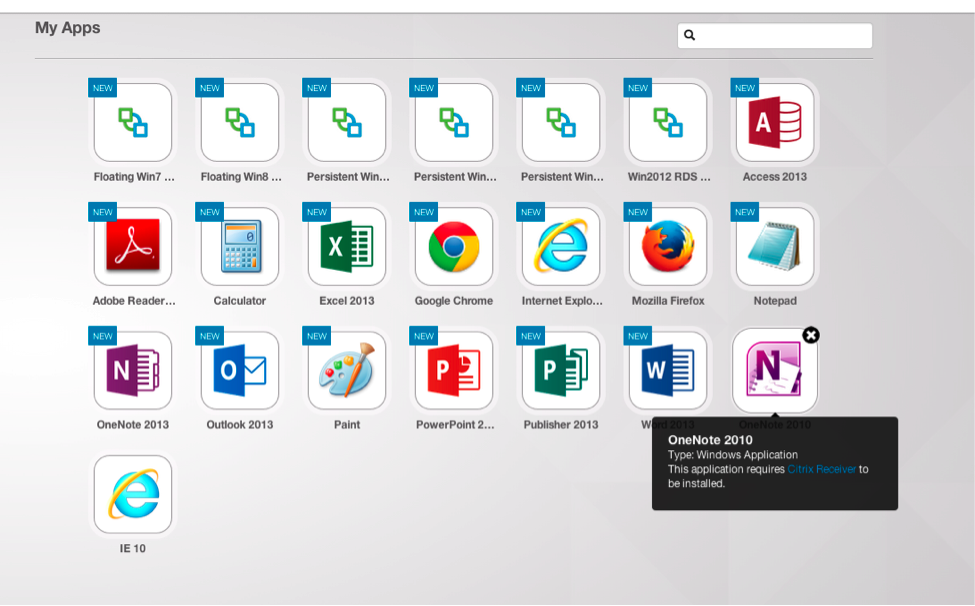 I will post more as I learn about Horizon 6.
Resources:
VMware Blog: http://blogs.vmware.com/euc/2014/04/vmware-horizon-6-unveiled-today.html
Application Remoting: http://blogs.vmware.com/euc/2014/04/vmware-horizon-6-a-closer-look-at-application-remoting.html