Spiceworld Austin 2015
Spiceworld 2015 is officially wrapping up today in Austin, TX. I have witnessed the regulars as well as many new faces, attendees & Spiceworks employees too! Spiceworld is the annual IT Conference from the software firm Spiceworks. It has become the go-to tech conference for SysAdmins and those guys & gals in the trenches dealing with busted printers, iPhone configurations, and multiple helpdesk tickets.
Free Forever
Spiceworks continues to impress me every year at this event in regards to content provided, software improvements, and new projects. During yesterday's opening Keynote, Chief Strategy Officer Scott Abel, took us on a journey back in time where we learned the beginnings of Spiceworks from ideas to fruition. Scott then hit the fast forward button to share his company's vision of the next 10 years.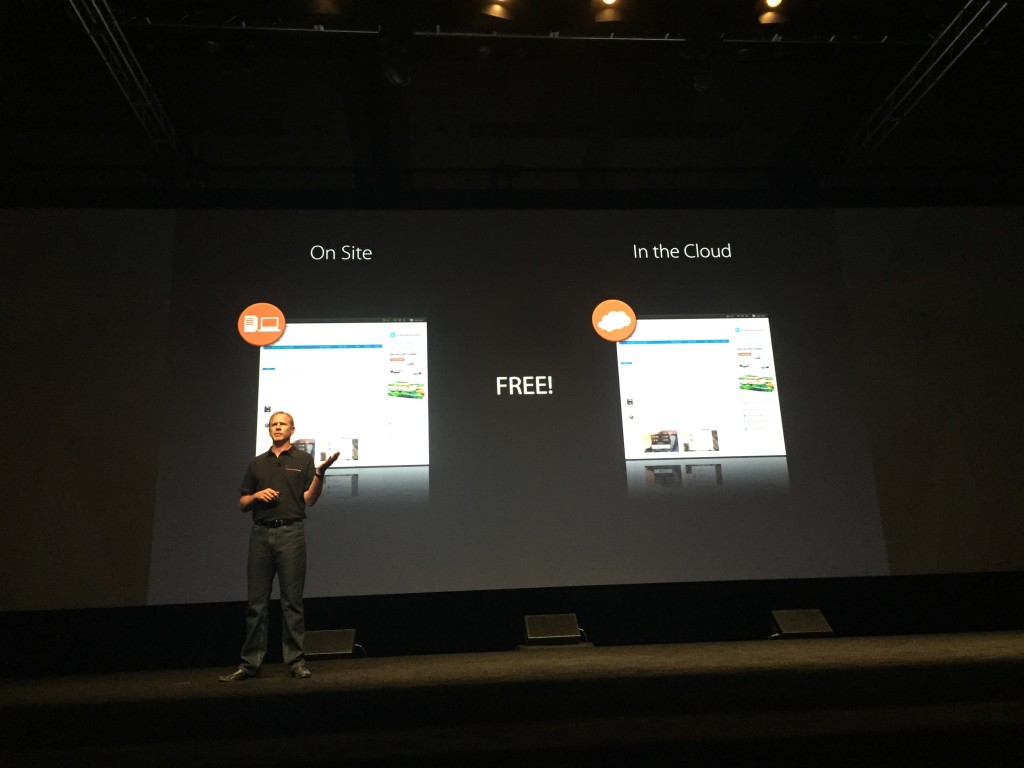 One of the coolest announcements was the fact that now they are giving away their Spiceworks Cloud hosted Helpdesk platform for FREE. Yes, Free. Just like the on-site version of Spiceworks that we have all grown to love is FREE, so will the Cloud Hosted version. Scott also went on to explain that not only was the platform now free, but if you had previously paid for the services, Spiceworks will be giving you your money back! Now that is some amazing customer service.
SpiceAgents
The 2nd best thing announced was a small project that launched in 2014 called SpiceAgents. 2015 is the year of the SpiceAgents. SpiceAgents as the IT Professional's personal concierge service.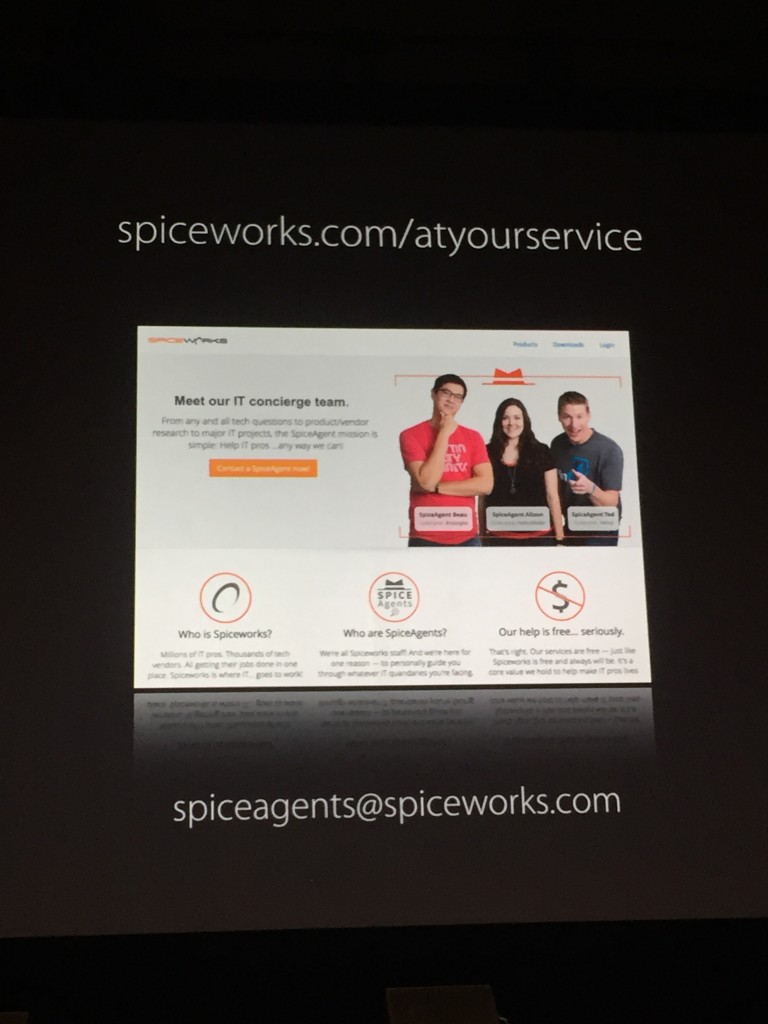 "From vendor vetting and product research to IT projects big and small, our IT assistants (a.k.a., SpiceAgents) exist for one reason: To help IT pros… any way we can!" – is how Spiceworks explains this services. Need help planning, researching, or just don't have the time or resources to get things figured out? Now it's just a phone call away now with SpiceAgents. Oh, and did I mention, this service is also 100% FREE from Spiceworks.
The After Party
As Spiceworld always brings the heat on the show floor, they also do the same every year with a great conference party. This year's party was a Star Wars themed gig sponsored by Trend Mirco. From interesting drink & food names to a fully dressed cast of Star Wars characters and a live band, the Spiceworld party was once again a hit.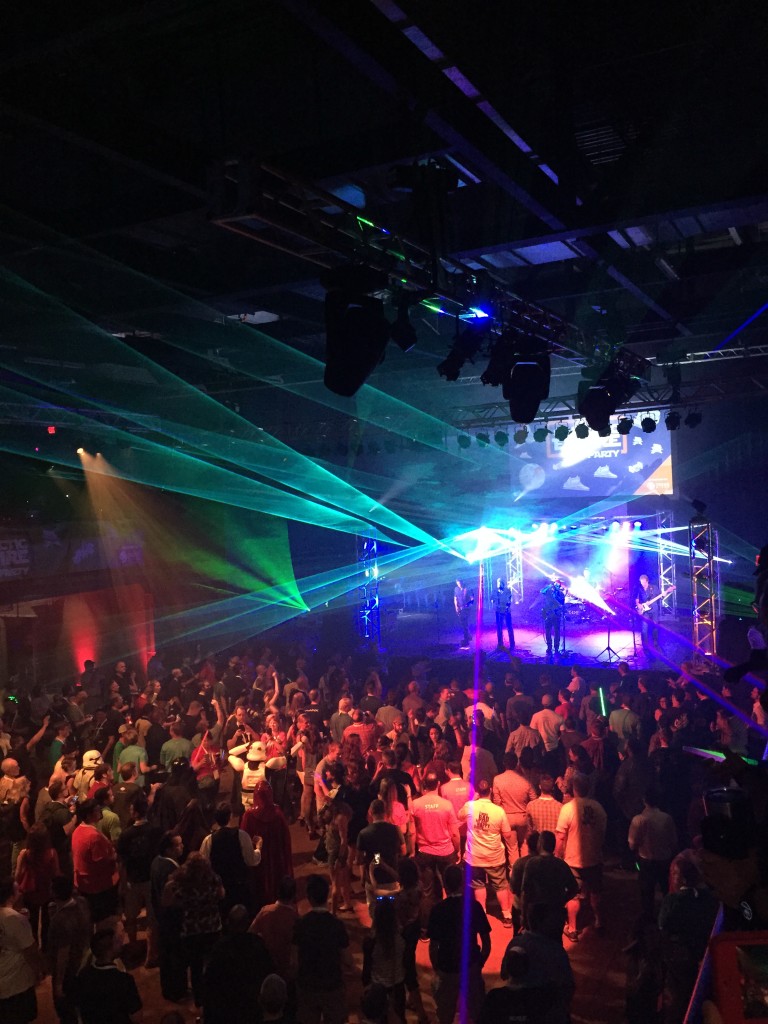 Another successful Spiceworld is almost in the books! I am off to explore a bit more before my wife and I call it a day. **Yes, I took my wife to Spiceworld! We were actually speakers this year on a session called "Quitting is too easy: Balancing IT Careers and the Rest of Life".