vExpert Spotlight: Emad Younis
Emad Younis
Today's vExpert Spotlight interview is with Emad Younis. Emad is a great guy that I met in Houston during my 1st VMUG meeting in 2012. Back then, Emad was one the leaders of the HOU-VMUG so I had the opportunity to connect with him at each meeting and catch up. Over time that acquaintance has become more of a friendship now than just a "guy I know from the VMUG".
Just a few months back, March 25th, 2015 to be exact, Emad had accepted a new role that would to take him out West. Before his move he appointed none other than me to help run the show in Houston as a VMUG Leader. To say the least, I am very grateful for the opportunity afforded as a leader & very fortunate to be 'mentored' along the way as Emad transitioned to California. Emad has been a huge help to me in regards to the Houston VMUG and making me feel comfortable in this role.  Just this week we finally had the time to chat as he took me up on my offer to be interviewed for the vExpert Spotlight. Here's how that went down…
The Interview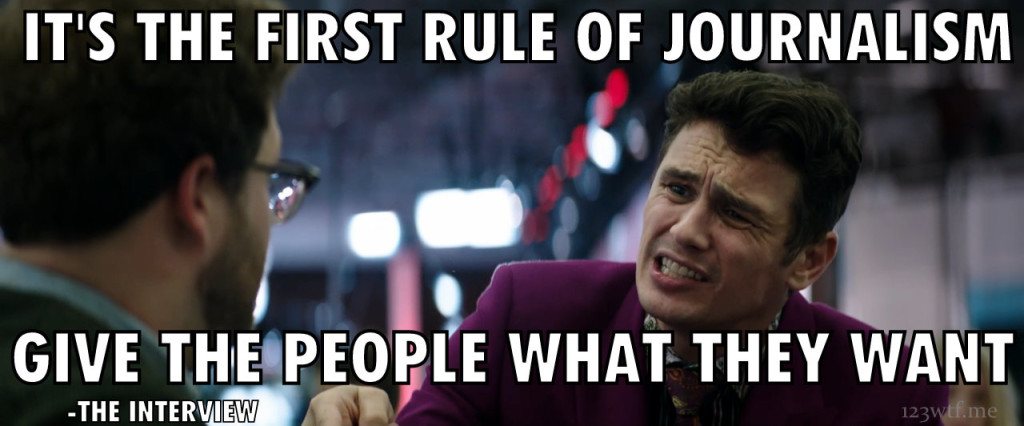 Star Wars or Star Trek?

Star Wars

What was your 1st IT gig?

I started out as an entry level Cobol programmer. Then was asked to help out the desktop / server team since they were short handed. Shortly after we started looking at blade servers and during a demo I was more curious about the platforming running on them than the server itself. It was VMware ESX 2.0, which we started using shortly after.

What is your current job title and role?

I am a Sr. Staff Technical Marketing Engineer @ Tintri dealing with cloud and automation. I assist sales and support, create technical marketing collateral which includes white papers and best practice guides. Part of my job includes participating in events such as conferences and webinars, customer meetings as well as evangelizing the products we sell.

How many years have you been a vExpert?

This is my 3rd year as a vExpert

What advice would you give to others involved in the VMware community who are looking at becoming a vExpert?

I would have to say get involved in the community in some form. Whether its blogging, social media, podcasting, answering questions on forums, etc. There are many avenues to choose from just jump in both feet forward. Everyone brings a different perspective to the conversation so don't be shy. Also paying it forward and helping others who are just starting out or have been in the community for a while, goes a long way.

What is your current involvement in the Virtualization Community?

A VMUG leader for Houston (until Nigel gets his feet wet) and now Silicon Valley. I'm also part of  #vBrownBag podcast US, where I'm one of the hosts.

What other communities or IT sponsored programs do you work with, if any?

Cisco Champion – Data Center

Do you currently have a Home Lab environment?

I'm fortunate enough to have a home lab and work lab. My home lab consists of the following:
2 Shuttle boxes with Intel i7 with 32GB of RAM
1 Mac mini server with intel i7 with 16GB of RAM
4 bay Synology

How do you use VMware products or services in your daily work life?

I setup and deploy environments for testing that supports multiple applications and databases. Simulate customer deployment scenarios, and used for creating collateral.

What certifications do you currently hold (if any)?

VCAP5-DCD, VCAP5-DCA, VCP-Cloud, VCP4/5-DCV

Tell us something about yourself that the community may not already know.

I'll give you two that most may not know. First, I have a Bachelors of Science degree in chemistry and was planning to go to medical school. During my chemistry lab courses I used Macs and was curious about technology in general. After graduating, I decided to pursue a Masters degree in Information systems and haven't looked back. Second, when I was in Junior high I was in the school orchestra and was part of a group that got to play at Carnegie Hall (New York).

What's your go to song or music genre when work stress becomes too much?

Old School hip hop and alternative rock.

Do you have a blog that you would like to share?

Let us know how to contact you via social media.

Twitter: @Emad_Younis
Linkedln: https://www.linkedin.com/in/eyounis
Emad this has been great and I Thank You for your time! Please be sure to link up with Emad on Twitter & LinkedIn as well as his personal blog and do not forget to find him in the VMware Community. Also be sure to check out Emad and the #vBrownbag Crew in the Hangspace in San Fran for VMworld 2015! Make it a point to stop him and say hello.
Stay tuned for more #vExpert goodness!
Please do not forget to SHARE, TWEET, REPEAT!