Broken Snapshots Got You Down?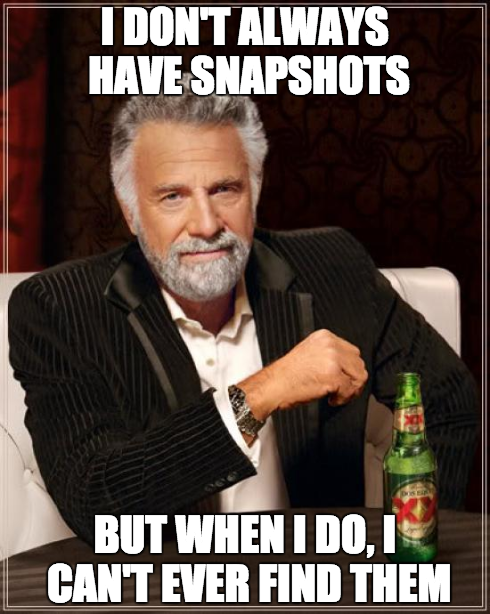 "Snapshots, we don't need no stinking snapshots!" – Said every VMware Admin ever.
If you know what snapshots are you obviously know the love-hate relationship that they bring to the table. We rely on them for quick rollback points when updating apps or maybe you're using them on a test box or for VMware's ThinApp process, where you have some but don't really pay them much attention.  However you use your snapshots and their functionality is not important here,  what's important is that opvizor has created a new solution for detecting these invalid or broken snapshots that we have all come across, on purpose or on accident. The Austrian-American company opvizor has just launched a free product today that is going to help VMware administrators worldwide find those snapshots within their virtual environments and fix or remove them as required.
Snapwatcher
Today,  February 25, 2015, opvizor launched their new free beta software product to the public for discovering and removing invalid snapshots. They call it "Snapwatcher". Snapwatcher is a downloadable software product that can be installed on a Windows machine and then connected to your VMware vCenter servers to query and search for those hidden snapshots that we never seem to know about or can find when we have to. Snapwatcher is able to dig through your VMware hosts via your vCenter server and then provide a listing of your snapshots both good and bad for your review.  You can quickly see the status, size, and the creation date of all snapshots found, all viewable within a single pane.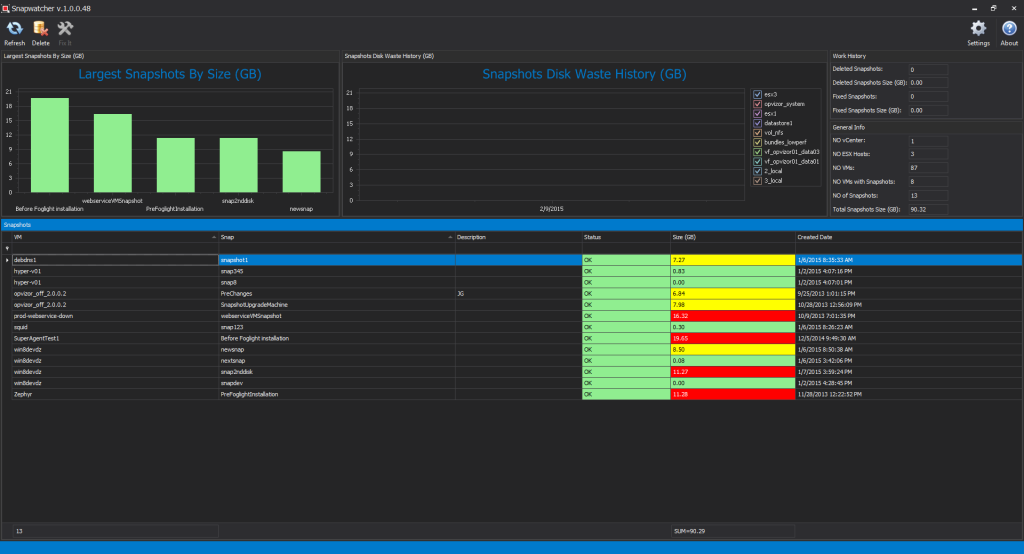 Next is where the fun begins. Not only can you review the status or size and other information about your snapshots found, you can delete or fix snapshots with just a few clicks. Snapwatcher really makes it easy to fix these broken snapshots. The interface is so simple that anyone in your team can manage this application and figure out within a few minutes. Snapwatcher Is able to create progress reports when space has been freed up from removing or repairing your snapshots. We all know that a growing snapshot can take up terabytes of space very easily, now Snapwatcher from opvizor is here to make sure that doesn't happen anymore.
Where's this free stuff at?
You can download and try Snapwatcher for FREE from opvizor's website (Try Snapwatcher by opvizor).  The product is currently in a free beta open to the public so hurry and get your hands on this solution and try it out!
Here is a short video of Snapwatcher in action:
opvizor Snapwatcher from opvizor on Vimeo.
Who is opvizor?
opvizor is a SaaS company that started in Austria and is currently based in Houston Texas. They specialize in solutions for virtualization and cloud computing and also work to help businesses automate and manage their IT virtual infrastructures.  Be sure to check them out online at www.opvizor.com.